November has come and gone which means that my holiday is also over and now I'm going straight into the Christmas rush. Being on a cruise for 10 days of the month meant that I was a little less strict on my diet since there were so many delicacies and restaurants to try. Plus, who could say no to sipping pina coladas early in the afternoon when you're on holiday? At least the amount of food we ate seemed to be balanced out by the contant walking we were doing. I refused to take the elevators so we ended up taking the stairs wherever we would go and with 16 levels, you're going to rack up a huge step count. On top of all the walking, we took dancing classes, hit the gym occasionally, went for swims and tried out some boogie boarding. So in the end, even after eating some truly glorious desserts, I still managed to break even and not gain any weight. Rather than returning back to my usual routine when I came home, I got hit by the flu which meant I was on house arrest until I recovered. Now that I'm fully healed, it just means I have to go hard for the last month of the year.
Since I was on holiday and then became sick once I returned home, my diet definitely wasn't at it's peak healthiness. Having been excited to try some new dining experiences on the cruise ship, I didn't back away from any dessert and the buffet-style dinners had a lot to offer. Of course, I followed my rule of stopping when I was full that way I stopped myself from overeating. I continued to focus on eating leafy greens and iron-rich meats to a point where its become almost routine. I have another month and a half before I check my iron levels again so I still have time to make sure I'm eating enough iron on my own and won't have to rely on tablets anymore. When I became sick, my diet was at its worse and I did indulge in some McDonalds and other treats, but I also couldn't eat very much because my body was just not very hungry. Weight gain wasn't a problem because of the amount I was eating, but I think a lack of nutrients meant my body took longer to recover. Still, that's a lesson for the future.
November was an interesting month fitness-wise and although I still haven't succeeded in doing a pull-up, I'm darn near close to it. I have been dancing a lot more which is not only a great mood booster, it also feels very satisfying to learn a new choreography. Originally my goals were Rollercoaster and Gashina, but instead I ended up learning two completely different songs – Flower Shower and Gogobebe. I'm going to continue to memorize new dances in the coming months and I'll try to get my hands on Just Dance (the game) to add some variety in my dance workouts. Another big thing I have been trying to focus on each month is to exercise in new ways and it came pretty easily this time because of my holiday. On the cruise there were a ridiculous amount of activities to try and I wanted to do them all. Of course, this was not possible, but we certainly put a dent in the list. We did different ballroom dance classes from jive to the waltz and then played some ping pong while waiting for the hotdog stand to open. We went boogie boarding, then straight to the swimming pool and even got the chance to go white water rafting. Overall, a pretty active holiday.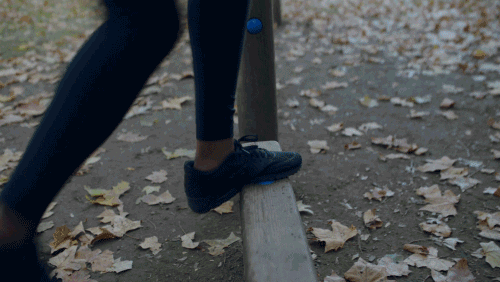 Now I said that I started finding my groove in October, and I definitely feel like November continued that trend. It's become easier to get out of the house and hit the gym, I don't mind spending extra time cooking to make sure I eat a healthier meal, and I've started writing down my day-to-day journey in a bullet journal. Not only has this journal held me more accountable, it also helps me write this post at the end of the month because I don't have to work so hard to remember everything. I've just been writing down my weight, what I ate that day and what I'd done for exercise. Through December I'm going to expand on these notes; check-in with how my pull-ups are going, write down new dances that I've learnt, found a new exercise I want to try. Essentially, I'm going to write down anything and everything relevant to my fitness journey. Now onto December's goals:
Dance everyday
Do a single pull-up
Three strength training sessions per week
Start stretching everyday
One cheat meal a week
Learn three new choreographies
December is the last month of the year so I really want to push myself and get ready for an even better year in 2020. I'll wait until next month's Geek To Gladiator post before I go over what I've achieved as well as my plans for next year. There's nothing that gets me pumped quite like a new year's resolution post, and what I have in mind for 2020 is already getting me excited.